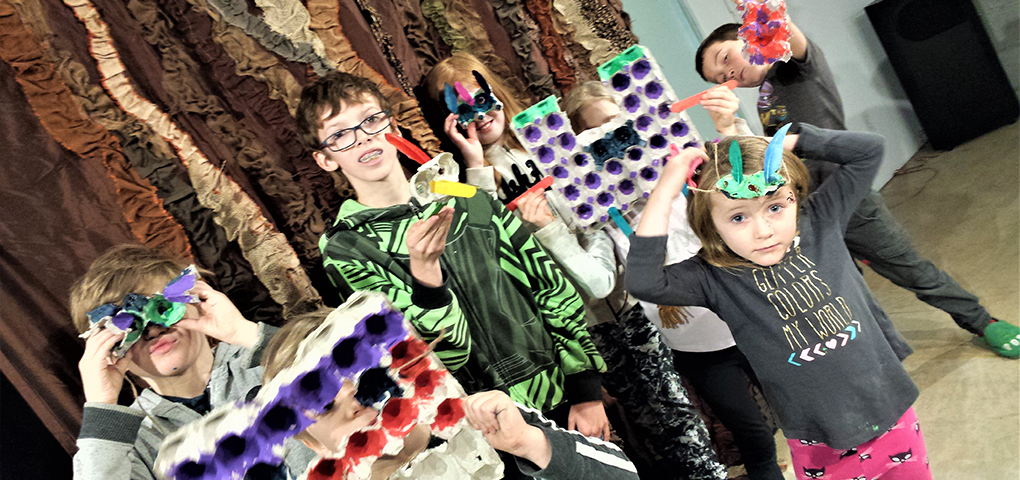 UPDATE: MARCH 14th 2020
On behalf of the Huntsville Festival of the Arts, I want to give you an update on programming up until May 3, 2020. Given the current situation with COVID-19, and current recommendations and regulations from officials, we have taken steps to reschedule our programming until a later date, or in some cases, to cancel.
Please see updated dates below for our Drama programs, for more information regarding postponements and cancellations review the following statement.
SATURDAY MORNING DRAMA PROGRAM
MAY 2nd to June 6th, 2020 (5 CLASSES) |$60+hst
* No sessions will be held on May 16th (Long Weekend)
The Huntsville Festival of the Arts (HfA) is excited to offer a number of new Drama Classes and program for young people JK to Grade 8 running March 28 to May 16, 2020.
Our courses provide children and youth of all levels of experience a chance to express themselves theatrically and discover the power of their own creative voice and imagination, all the while having fun! Under the mentorship of professional and experienced artists, kids and youth discover the power of their own voice, gain confidence, and make new friends.
We believe that making a child feel comfortable as they are, provides the opportunity for their confidence to grow. Everybody is welcome; be it shy, confident, a preferred spectator or ready for the stage, if your child is interested in drama or creation or just being different, they have a place in the HfA Saturday Morning Drama Program.
THEATRE CRAFT | JK-GRADE 3 | 9am-10am
Theatre skills are developed through, story building, character creation, improvisation and performance
techniques. Students will learn how to transform their unique ideas into a play form.
PLAY CREATION | GRADES 4-8 | 10:30am-11:30am
Through improvisation, and character exploration, students collaborate to create their own short performance
and present it at the HFA Studio on the final weekend of the term.
Venue:
HfA Studio, 58 Main St. (entrance accross from River Mill Park)
Dates/Times:
May 2, 2020 9:00 AM
Ticket Prices:

$60+hst
BUY TICKETS