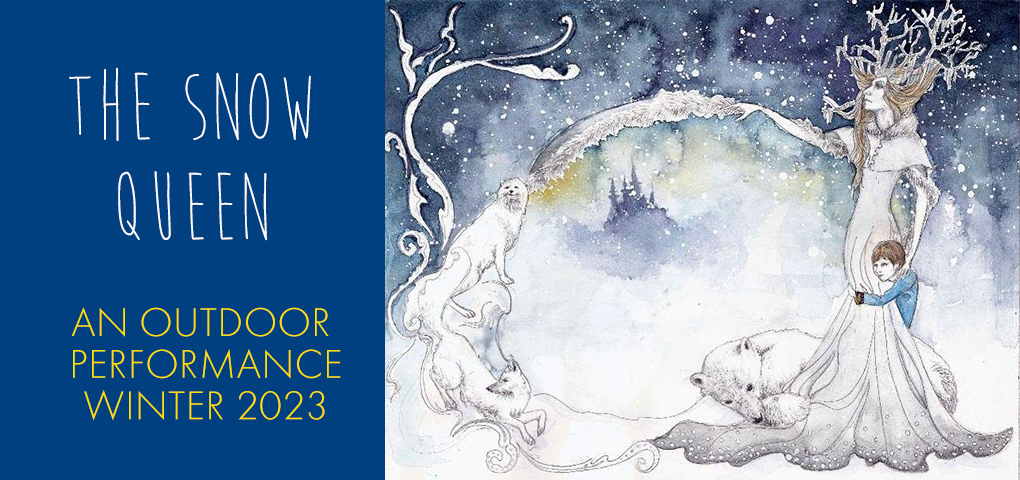 Join us for FREE outdoor performances of the classic fairy tale The Snow Queen by local youth featuring giant puppets, music and fun!
Please note, the performance lasts approximately 40 minutes and takes place outdoors in River Mill Park. The audience will be moving to different sites around the park. There is no seating available. Please dress for the weather.
For 12 weeks, local Huntsville youth between the ages of 7-12 have been working with professional artists to create a new production of the "The Snow Queen" by Hans Christian Andersen (which is also the inspiration for the movie Frozen). The Huntsville Festival of the Arts is thrilled to welcome the general public to experience the work of these talented local youth and to celebrate their achievements!
The performance will feature 21 local youth along with a number of community members. It will take place outdoors in River Mill Park. Each scene will take place in a different location in the park and the audience will travel to different locations between scenes. Those attending should dress for the outdoors and be prepared to stand. The peformance lasts approximately 40 minutes.
Featuring: Jordyn Earl, Linley Duff, Marshall Jordan, Mihkel Kuusk, Sully Sprathoff, Jacob Repath, Lennan Zimmer, Wyla Bevan-McCormick, Ruby Dupuis, Ralph Serra, Patricia Mann, Charlee West, Abigail Smith, Sadie Laurence, Juliet Occhiuzzi, Seamus Patterson, Charlie Trousdale, Scarlett Trousdale, Lee Zytaruk

Directed by Christina Serra
Puppets by Catherine Luce & Sonja Rainey
Costumes by Barb Hartwick & Sonja Rainey
Music by Sarah Spring
For more information call 705-788-2787
or e-mail dan@huntsvillefestival.ca
Venue:
River Mill Park, Dara Howell Way, Downtown Huntsville
Dates/Times:
February 24, 2023 7:00 PM
February 25, 2023 7:00 PM
February 26, 2023 7:00 PM
Ticket Prices:

FREE
BUY TICKETS
SPONSORED BY