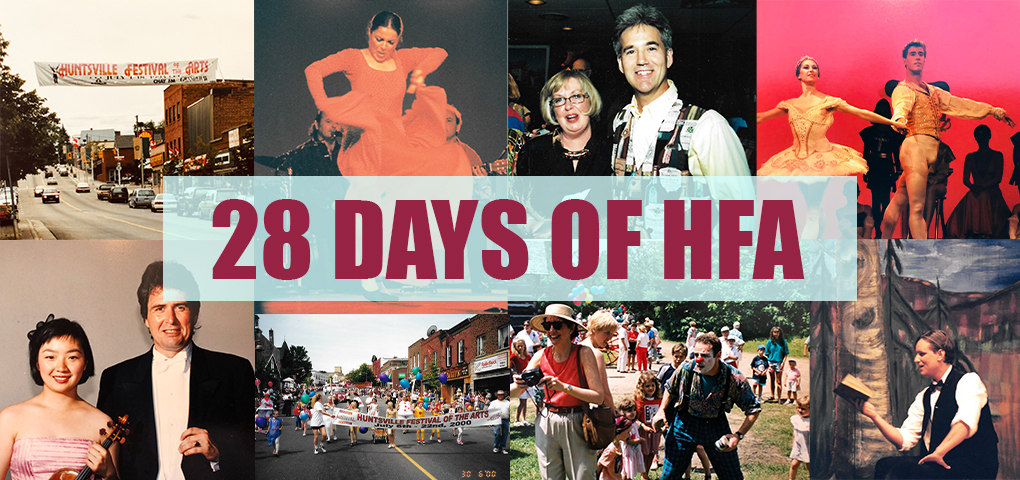 Throughout February we are celebrating our 28th anniversary by featuring highlights from our past on our social media platforms. Each of February's 28 days will correspond to one of our 28 years.
It's been a hoot wandering down memory lane. So many great memories and incredible to see all of the community support over the years.. We are proud of all the Festival has accomplished and thrilled to continue to continue our work developing the arts in Muskoka.
You can follow along with our celebration on all our social media pages including Facebook, Twitter & Instagram. For those not on social media, we will be posting all the content in March.