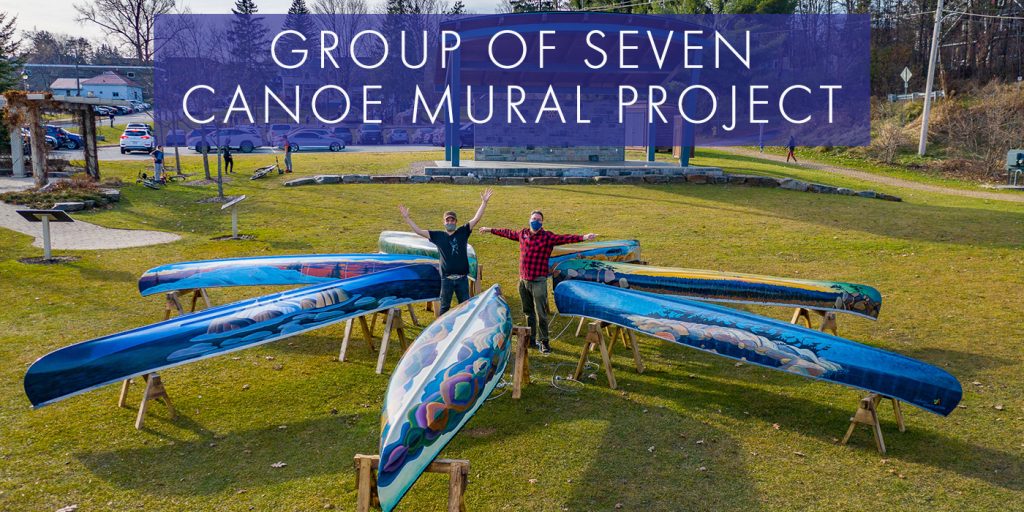 DO YOU HAVE A CANOE YOU DON'T USE ANYMORE?
HFA is seeking donations of used canoes to continue our Group of Seven Canoe Mural Project.
In 2020, local artist Gerry Lantaigne created seven murals, each painted on the underside of a canoe and featuring the work of one of the Group of 7 members. These canoes will be auctioned off in the fall as part of the Algonquin Outfitters Paddle Art Auction benefitting different grassroots arts organizations. This year we've partnered with the Huntsville Downtown BIA to create seven more. Led again by Gerry, each one will be painted by a different local artist and displayed downtown throughout the summer. 
Donated canoes DO NOT have to be in working condition and will ideally be constructed of fibreglass or aluminum (however all types will be considered). Charitable tax receipts for the value of the canoe available.
Anyone interested in donating should contact HfA by e-mailing dan@huntsvillefestival.ca or calling 705-788-2787.