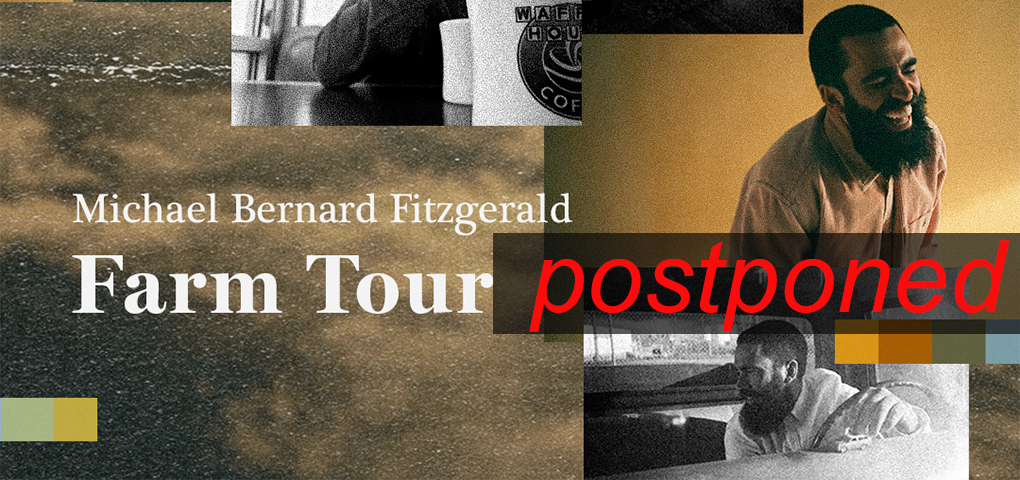 A NOTE FROM MICHAEL AND HIS TEAM:
With the uptick of Covid cases in Ontario we have had to assess the plans for Farm Tour. We are disappointed to announce the postponement of your live show.
Since the onset of the tour we have had to keep in mind the nature of the times and remain flexible to any changes in the rules as well as in the general comfort level of individuals in each of the areas we visit.
While the show can still operate under Ontario's current safety guidelines and gathering rules, we have the sense that postponing the show will not only ensure everyone's safety, but comfort levels as well.
Farm Tour has allowed an incredible opportunity for Canadians to experience live music safely during this time, and connect with one another in a meaningful way – from 6 feet apart.  The success of the tour so far can only be attributed to people like you open to trying something different. Your support is beyond appreciated. 
Your original show will transfer to a live stream. This email will be followed by an invitation to a live stream date. Each show will be streamed with limited numbers allowing for the same intimate conversation style concert The Greenbriar would have allowed for.
Your tickets will access you to the live stream and be transferred to a new live show date when the time is right for us to return to your city.
—————————————————-
Part of a cross country tour of Michael's new record "Love Valley" to farms across Canada. Each night hosts 20 people in a traveling open-air venue called The Greenbriar. Tickets available through michaelbernardfitzgerald.com – we will update capacity information in keeping with provincial and federal decisions regarding Covid19. In the event that the show has to be rescheduled we will set a new date and continue with a streamed event on the original scheduled date.
Each set of four tickets will reflect one household or Covid cohort** Please input all guests email addresses and phone numbers. Directions, instructions and Covid related safety precautions will be relayed day of event (site will be no further than 45 minutes from city centre by vehicle). In the event of cancelation for any reason a new date will be set and a private live stream will take place on the original date.
———————————————————-
The show takes place at Woodfield Sky River Farm: a Therapeutic Animal Farm which includes 59 goats. Come early at 7pm to have a visit!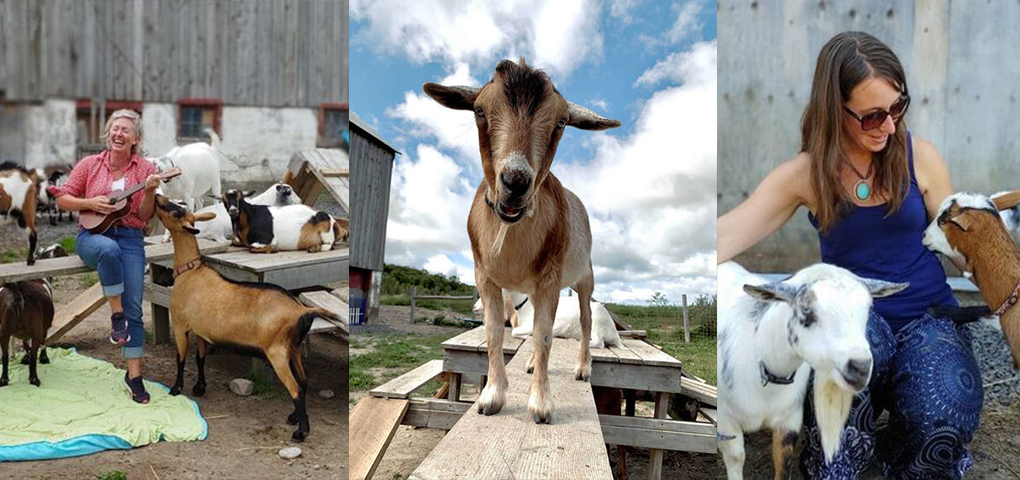 Venue:
Woodfield Sky River Farm, 1263 Three Mile Lake Rd 1 Utterson, ON
Dates/Times:
September 30, 2020 8:00 PM
Ticket Prices:

$37 ($148/group)
BUY TICKETS
SPONSORED BY