Donate To The Huntsville Festival of the Arts
Support The Huntsville Festival of the Arts by making a monetary donation of your choice.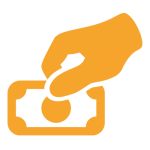 CLICK HERE TO DONATE
Donation Amounts start at: $5.00
To continue to offer a quality musical arts program, in addition to expanding the availability and reach of our events, we require your support.
As a registered charitable and not for profit organization, our responsibility is to reinvest any surpluses in expanded outreach and educational programming. For that we need personal donations and sponsorship support!
A tax receipt for the full amount of the donation will be forwarded in a timely manner.