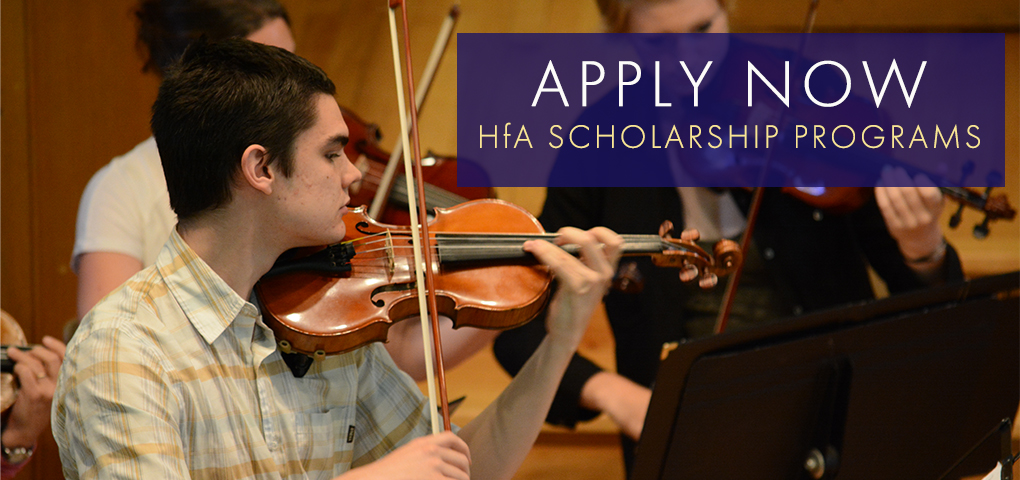 The Huntsville Festival of the Arts Scholarship Award was introduced in 1997 to foster the development of the performing arts talent in our community. Over the years funds have been offered to various age groups. Since 2012, the Festival decided to direct its scholarship funds to the Senior graduating students. New in 2021, HfA will now offer both a Junior (16 & under) & Senior (17 & older) Performing Arts Scholarship.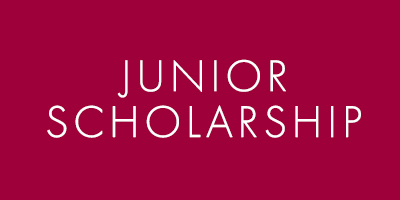 Previous Festival scholarships have been awarded to students pursuing studies in dance, theatre, and music. Scholarship recipients and applicants have participated in a number of performance opportunities over the years, both during main stage concerts at the Festival and Music at Noon concerts. Since 1997, a total of $66,000 has been awarded to 50 Senior candidates in addition to $12,000 awarded to 24 recipients of Junior and Intermediate Scholarships over the same time period.   For a list of all Festival Scholarship recipients click here. 
FESTIVAL SCHOLARSHIPS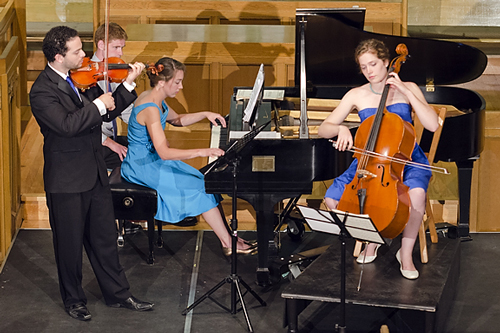 Trio Aqua Dulci featured former Scholarship recipient Sarah Jane Johnston in an exceptional classical evening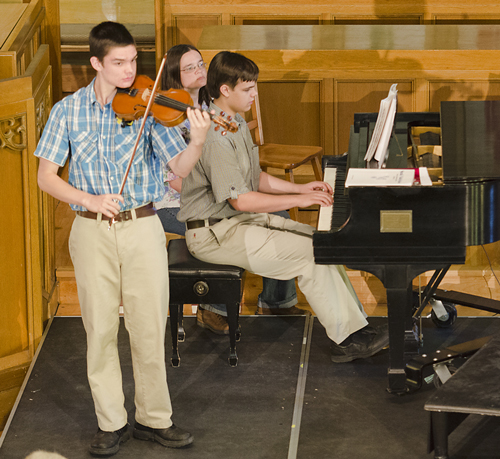 2013 Scholarship recipient Gregory Gibson (at the piano) is joined by his brother Alec

In 2010, the festival undertook a $1,000 Huntsville Festival Visual Arts Scholarship (formerly The Tobias Award) to be awarded to a graduating visual arts student. Each year the art department at the school identifies a worthy candidate to receive this honour. The 2020 award went to Alexis Green who is studying visual arts at the Ontario College of Art & Design.

This award is in honour of Kareen Burns who was a past HfA Board member and valued member of the Huntsville Community. Her spirit of creativity, imagination and ingenuity continues to make a positive impact on our community. In total, HfA has awarded $10,000 to students through the Huntsville Festival Visual Arts Award.