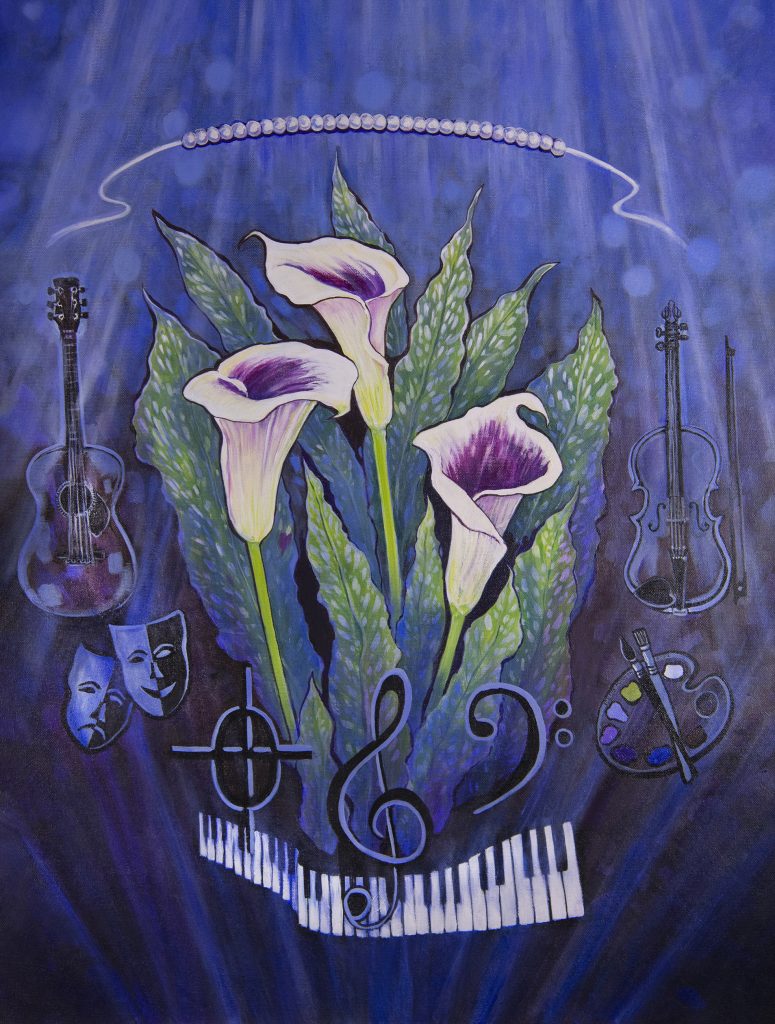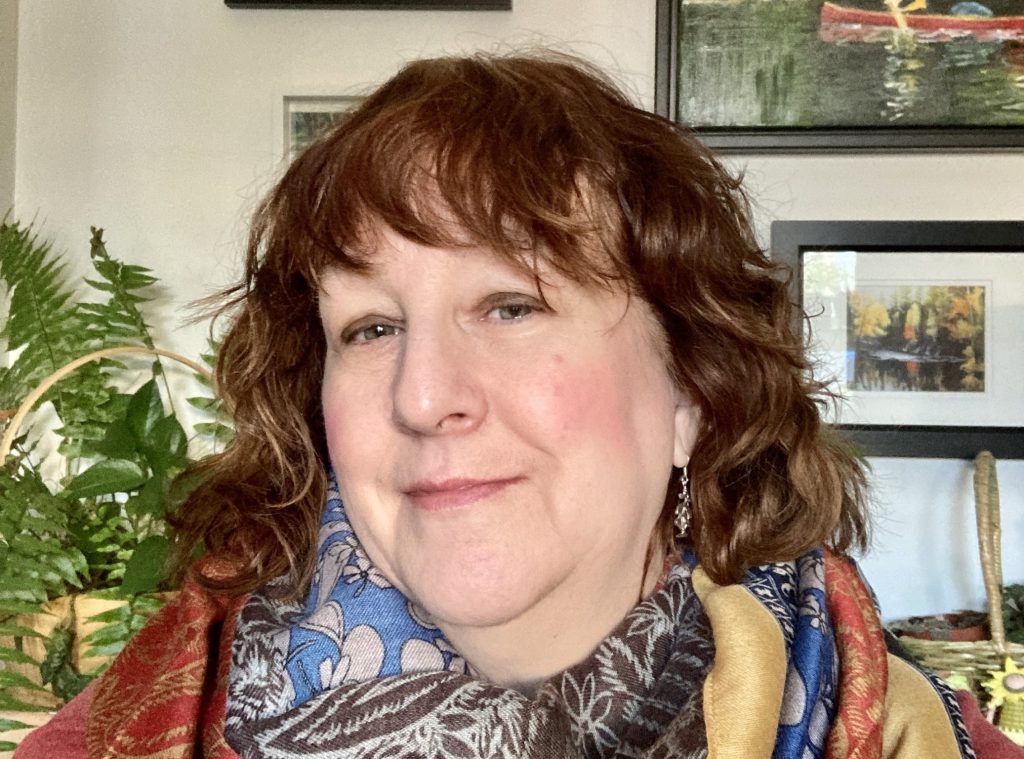 CURRENT FESTIVAL ARTIST
JANINE MARSON
Art, music and theatre are inextricably interwoven together for me. I am very honoured to be selected to design an original painting for the Huntsville Festival of the Arts to celebrate their 30th Anniversary.
I have many fond memories of enjoying and participating in fantastic events with artists such as Jesse Cook, to classical and original performances by our own local pianist Sarah Spring, to theatre plays and readings such as "When Winnie Knew", to even painting a rendition of Tom Thomson's "Northern River" on the HFA play me piano and painting a canoe during the HFA Canoe Mural Festival in 2021.
Blue and blue-violet lights capture the joy of seeing the wonderful lighting effects in those performances on stage, and is one of the things I definitely wanted to incorporate into my painting. 
The natural beauty of 30 lustrous, freshwater pearls celebrates the special 30th Anniversary by acknowledging the significant achievement of 30 years of The HFA bringing special performances, events and festivals to Huntsville. 
The 3 elegant cream coloured Picasso Calla Lilies with their artistically painted blue-violet and red-violet inside cups are like curtains on a stage, revealing and celebrating the artistic achievement and significant milestones of 10,20,and now 30 years of growth. The spots on the leaves represent the thousands of volunteers who have supported and been there show after show.
I included specific musical symbols to represent the multi levels involved in creating not only music but to acknowledge the number of people it takes to make it all happen in the HFA organization. In particular the Treble Clef represents the beginning years of the HFA steady and sure; the Bass Clef represents the grounding ,underlying energy and direction of the present, and the Coda symbol is used as a navigation marker to organize and chart the way forth, repeating things that have worked or jumping ahead into the future.
Thank you, Janine Marson