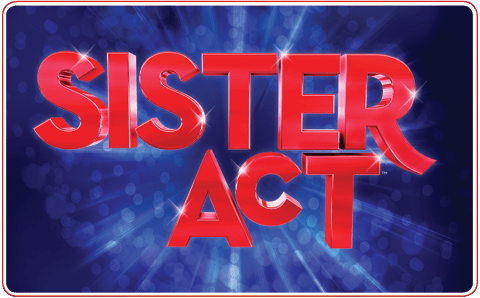 NEW DATES ANNOUNCED!
APRIL 1-10, 2022

TICKETS ON SALE AUTUMN 2021
If you purchased a ticket for the postponed 2021 dates, a full refund will be issued.
Huntsville Festival of the Arts and the Rotary Club of Huntsville are pleased to present Sister Act as their 2022 Spring Musical. Now in its 12th season, the annual Spring Musical is an opportunity for community members from Muskoka and surrounding areas to make connections with others, develop their theatrical skills and to simply have fun. In 2019, we were so proud to present Mamma Mia which played for 14 consecutive, sold out performances in Bracebridge and Huntsville. Our 2020 presentation of Sister Act will be very timely as Whoopi Goldberg also has plans to revive the original version.
The choice to present Sister Act next year was made following an open call for directors process where candidates offered their choice of play and their unique approach to directing it. Sister Act is not a Broadway version of the movie and all the songs are unique to the play. The production next Spring will be directed by Mallary Duncan, a trained theatre artist who works regularly with the Huntsville Theatre Company (most recently directing Anne of Green Gables the Musical) and also directed a production of Oliver for Huntsville Festival of the Arts in 2018.