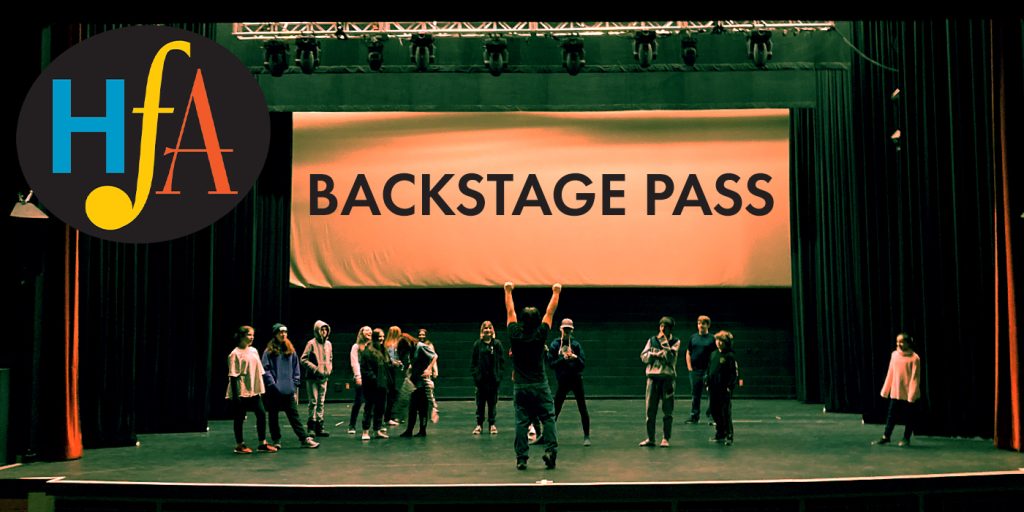 A partnership program between the Huntsville Festival of the Arts, Algonquin Theatre and the Town of Huntsville designed for local elementary and secondary school students.
Imagine leading your class on an enlightening journey through the heart of a real working theatre. This one-hour workshop is designed with educators in mind, and it's packed with valuable insights to share with your students.
First, we'll unveil the hidden world behind the curtains, taking you backstage to explore the theatre's inner workings. Discover the lighting booth, where you'll gain a deeper understanding of how lighting effects set the mood on stage. Explore the sound equipment that ensures every word is heard loud and clear. And, of course, don't miss the backstage area where the magic truly happens.
Following the backstage tour, your students have the opportunity to participate in a drama workshop right on the Algonquin Theatre stage. Students will be guided by a local professional artist who will share valuable techniques and insights, equipping you and your students with tools to make your drama classes even more exciting and engaging.
This isn't just a workshop; it's an opportunity for teachers to share the thrill of the stage with their students, and learn new skills that can be taken back to the classroom.
To book your class, contact hannah@huntsvillefestival.ca
Venue:
Algonquin Theatre, 37 Main St. E
Dates/Times:
November 14, 2023 10:00 AM
Ticket Prices:

Free