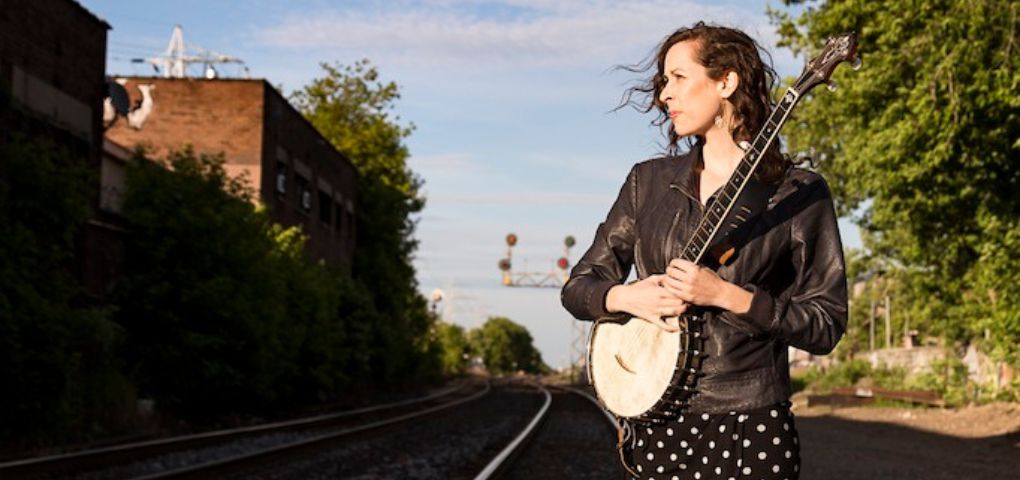 NAMED TRADITIONAL SINGER OF THE YEAR AT THE CANADIAN FOLK MUSIC AWARDS FOR HER ALBUM "KNOW THE MOUNTAIN" (2017), HUNTSVILLE'S HANNAH SHIRA NAIMAN COMBINES HER POWERFUL SONGWRITING AND IMPRESSIVE MUSICIANSHIP TO DELIVER EXCITING CONTEMPORARY VERSIONS OF TRADITIONAL MUSIC SHE WAS RAISED ON


ABOUT THE ARTIST
Named traditional singer of the year at the Canadian Folk Music Awards for her album "Know The Mountain" (2017), Huntsville's Hannah Shira Naiman combines her powerful songwriting and impressive musicianship to deliver exciting contemporary versions of traditional music she was raised on.
Hannah has travelled coast to coast in Canada and the US promoting "Know the Mountain" and her debut album, "Tether My Heart" (2013). Since moving to Northern Ontario four years ago, she has continued to develop her songwriting with support from the Ontario Arts Council, and grown her career as a children's musician and music educator. Her most recent children's album "Ca suffit pour s'amuser" (2021 is CFMA nominated for Best Children's Album. 
This fall, Hannah released her third record, "Wheels Won't Go;" featuring songs inspired by her move from Toronto to Northern Ontario, the COVID pandemic, and her experience of new motherhood. Whether performing in concert, penning a murder ballad, or calling a square dance, Hannah Shira Naiman is uniquely positioned to make a lasting mark on the Canadian music landscape.
Venue:
Hillside Farm, #2295 Hwy 60
Dates/Times:
July 30, 2023 2:00 PM
Ticket Prices:

Non-Member $27
Member $22.95
Senior $25
Youth $20
Babes in Arms: FREE
Plus $3 Service Charge & HST.
No refunds. All Sales are Final.
BUY TICKETS
SPONSORED BY