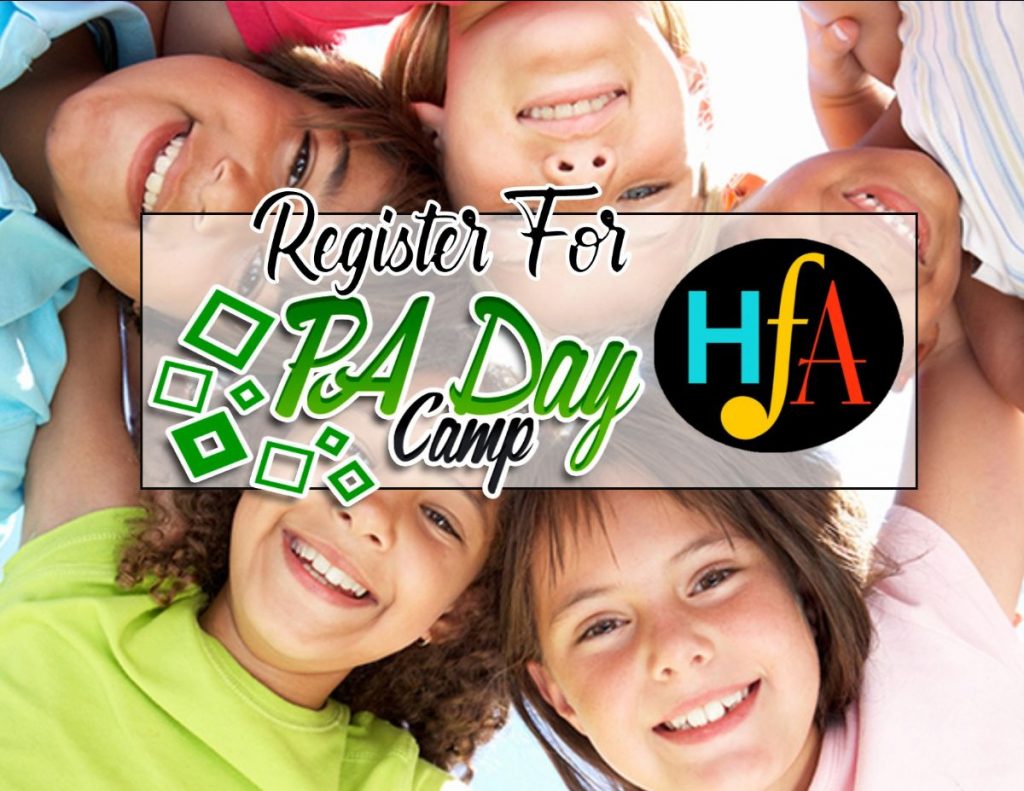 MASKS AND MORE – Grades 1 to 4
Students will explore the use of theatre masks using improvisation, music, games and more. Each student will have the chance to use different theatrical masks and create their very own.
Thursday November 28th – 9am to 4pm
Located at HFA Studio (Formerly The Other Side Gallery)
PLUS, stay tuned for more PA Day camps coming January 31st, May 1st & June 5th
CLICK HERE TO MEET THE TEACHER CHRISTINA SERRA
Our camps provide children and youth of all levels of experience a chance to express themselves theatrically and discover the power of their own creative voice and imagination, all the while having fun! Under the mentorship of professional and experienced artists, kids and youth discover the power of their own voice, gain confidence, and make new friends.
We believe that making a child feel comfortable as they are, provides the opportunity for their confidence to grow. Everybody is welcome; be it shy, confident, a preferred spectator or ready for the stage, if your child is interested in drama or creation or just being different, they have a place in the HfA PA Day Camps.
Venue:
HfA Studio, 58 Main St. (entrance accross from River Mill Park)
Dates/Times:
November 28, 2019 9:00 AM
Ticket Prices:

$35+HST
To register, please e-mail dan@huntsvillefestival.ca or call 705-788-2787