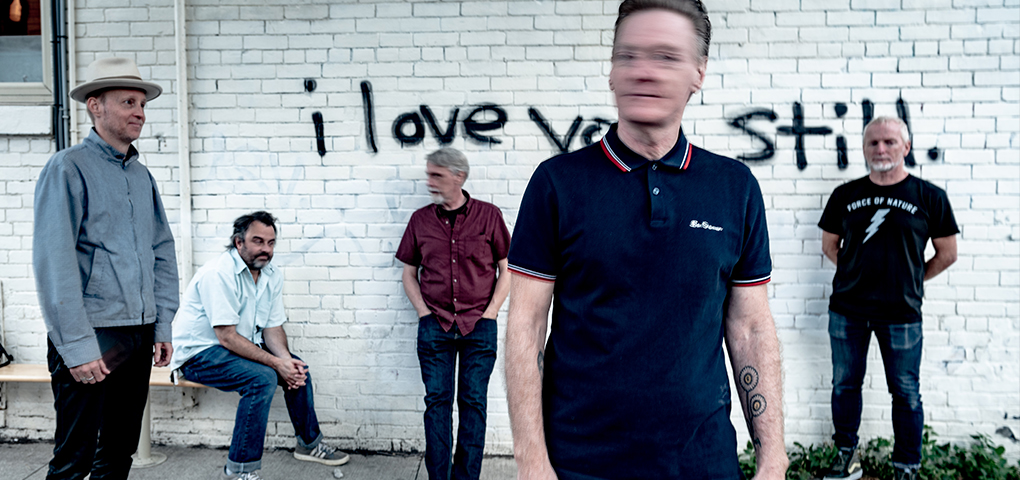 THE MOST LAUDED INDEPENDENT CANADIAN BAND OF ALL TIME

ABOUT THE ARTIST
It's a strange thing to be one of the most lauded independent Canadian bands of all time; it's almost a back-handed compliment, since it feels like the "independent" qualifier is somehow intended to lessen the achievement. Shouldn't it be cause for greater celebration when you make your name without the muscle and reach of a major label?

The story is stranger still when you consider that some of Lowest of the Low's success came in spite of themselves. Never at ease with the 'big machine' of the music industry, they may have indulged in more than one bout of self-sabotage along the way back in the Nineties. That simply means they can take a certain pride in knowing that the victories they did score (and the defeats they endured) were always of their own making, which is far better than putting your fate in someone else's hands. That's a true hallmark of independence.
You can trace the roots of the Low back to 1983, when Ron Hawkins and David Alexander played together as teenagers in a heavily politicized, straight-edge band called Social Insecurity. They rubbed intellectual elbows and shared small stages with Toronto punk scene legends like L'Étranger, most famous these days for having two of their members represent the NDP in the House of Commons. That led to the band Popular Front in the late 80s, where Ron and David were joined by guitarist Stephen Stanley. At one point they boasted as many as eight players, but the three friends remained the core as other members came and went. While the music was a little slicker than their punk days and contained Afro-Caribbean flourishes, the focus on socially conscious lyrical content remained.

After a few years of gigging, the trio felt restless with both their sound and scene. They began jamming at acoustic open-mic nights with a clutch of new songs that were stripped down yet infectious. The romantic-but-realistic lyrics, assembled from character sketches and journal entries in Ron's ever-present notebook as he wandered the streets of Toronto, were always front and centre. Popular Front evolved into Lowest of the Low, and shortly afterwards Hawkins traded his four-string in when John Arnott joined on bass.

The quartet built a faithful following and a very full dance card on the strength of their joyous live shows, where they perfected the Low's mix of clever wordplay, razor-sharp hooks and airtight harmonies. They also began recording what were meant to be demos in a film production studio with friend Andy Koyama. There wasn't much interest from the A&R men of the day (and the feeling was mutual), so they elected to plow ahead on their own and press up CDs and tapes of those demos to sell off the stage. By the time 4,000 copies of what came to be known as Shakespeare My Butt… had found homes, the Low secured distribution through indie outfit Page Publications (run by ex-Barenaked Ladies singer Stephen Page's father Victor). Within what felt like a few weeks, they were setting sales records for indie bands at the HMV Superstore and in heavy rotation on Toronto alt-rock station CFNY with songs like "Salesmen, Cheats And Liars", "Rosy And Grey", "Bleed A Little While Tonight" and "Eternal Fatalist".
Venue:
Algonquin Theatre
Dates/Times:
July 21, 2023 8:00 PM
Ticket Prices:

Non-Member $42
Member $35.70
Youth $20
Plus $3 Service Charge & HST.
No refunds. All Sales are Final.
BUY TICKETS
SPONSORED BY: