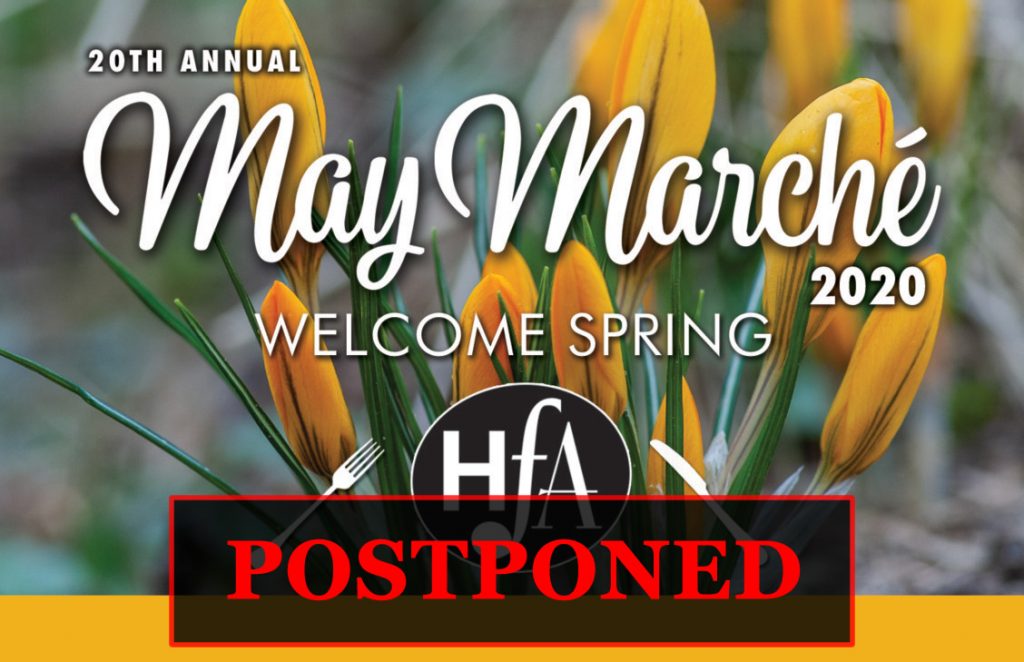 March 14, 2020
To our incredible audience and community,
On behalf of the Huntsville Festival of the Arts, I want to give you an update on programming up until May 3, 2020. Given the current situation with COVID-19, and current recommendations and regulations from officials, we have taken steps to reschedule our programming until a later date, or in some cases, to cancel. Below you will find a list of our postponed or cancelled programming and information on next steps.
Please stay tuned as we figure out other options for May Marche!
Any tickets purchased will be refunded – we will contact you as soon as possible.
For more information regarding cancellations and postponements see this statement…
---
Enjoy food-tasting from some of the area's finest restaurants, spirit samplings from a wide variety of vendors and some fabulous Silent Auction opportunities!
Past restaurants have included; Deerhurst Resort, Grandview, Spencer's Tall Trees, 3 Guys And A Stove, Bartlett Lodge and Hidden Valley Resort among others!
Tickets online at huntsvillefestival.ca
The Great Vine on Main Street or Bullock's Independent Grocer
MAXIMUM 375 TICKETS TO BE SOLD
Have a look at last year's participants
Grandview Golf Club
Deerhurst Resort
Hidden Valley Resort
On The Docks Pub
Tre Amici Wines
Henriettas Pine Bakery
Muskoka North Good Food Co-Op
Whimsical Bakery
Muskoka Cottage Brewery
Georgian Bay Spirits
Beam Global
Lake of Bays Brewery
Pelee Island Winery
Springhill Freshwater Co.
Mill On Main
Family Place Restaurant
Pine Lodge
Marigold Restaurant
Canvas Brewery
The Living Vine
Southbrook Wines
…and more!
Venue:
Huntsville
Dates/Times:
May 2, 2020 7:00 PM
Ticket Prices:

May Marche has been postpone!
Any tickets purchased will be refunded – we will contact you as soon as possible.