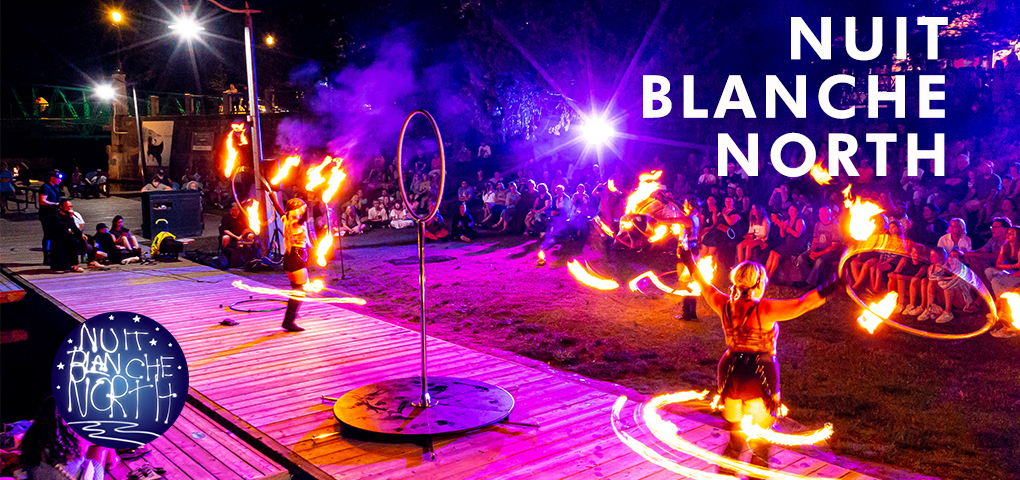 The Huntsville Festival of the Arts (HfA) presents the 11th edition of Nuit Blanche North!
SPONSORED BY TD BANK
Nuit Blanche North is back on July 22nd. Now in its 11th year, the free signature event will once again fill downtown Huntsville with 34 different activities and performances by over 100 local and visiting artists. This year's programming features incredible sites and performances inspired by the theme "THAT'S WHENEVER EVERYTHING CHANGED". Discover unique and engaging installations, interactive art, film, sculpture, street theatre, music, or anything else that the notion of connection: the opportunities, approaches and mediums we use to connect with each other and the environment around us.
Please note the following closures:
Main St. will be closed between Centre St. and Brunel Rd. starting at 4pm on July 22, 2023. It will reopen at 4am on July 23rd.
River Mill Parking Lot will be closed starting at 6am on July 22, 2023. It will reopen at 4am on July 23rd.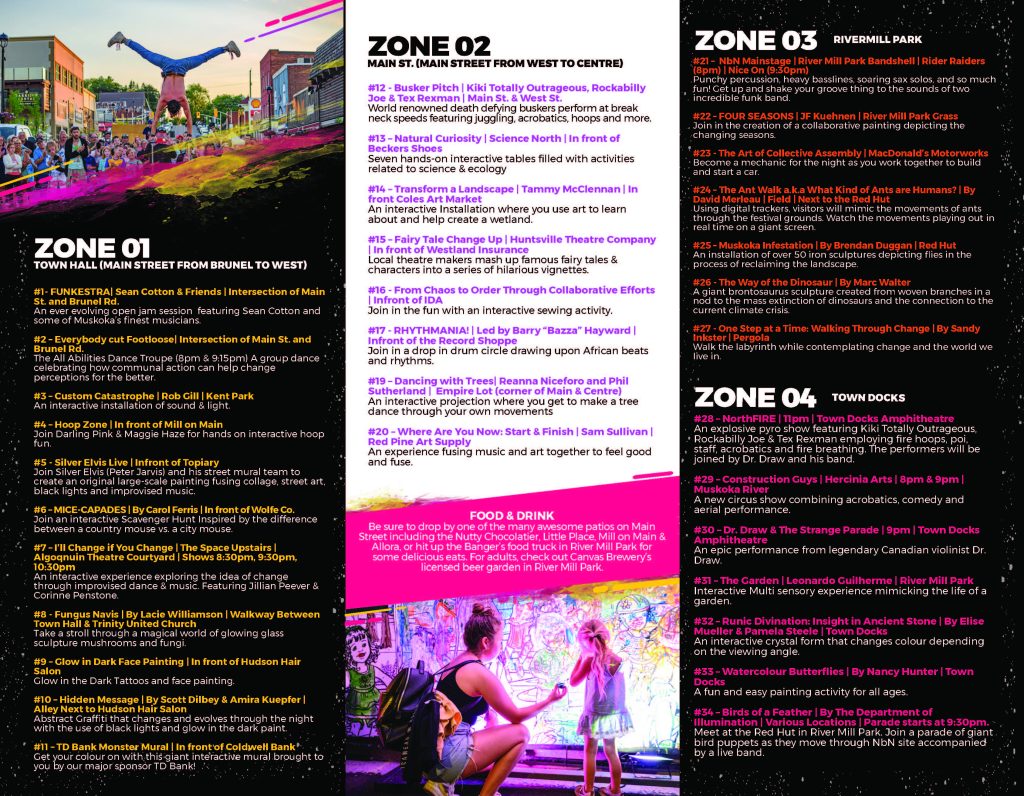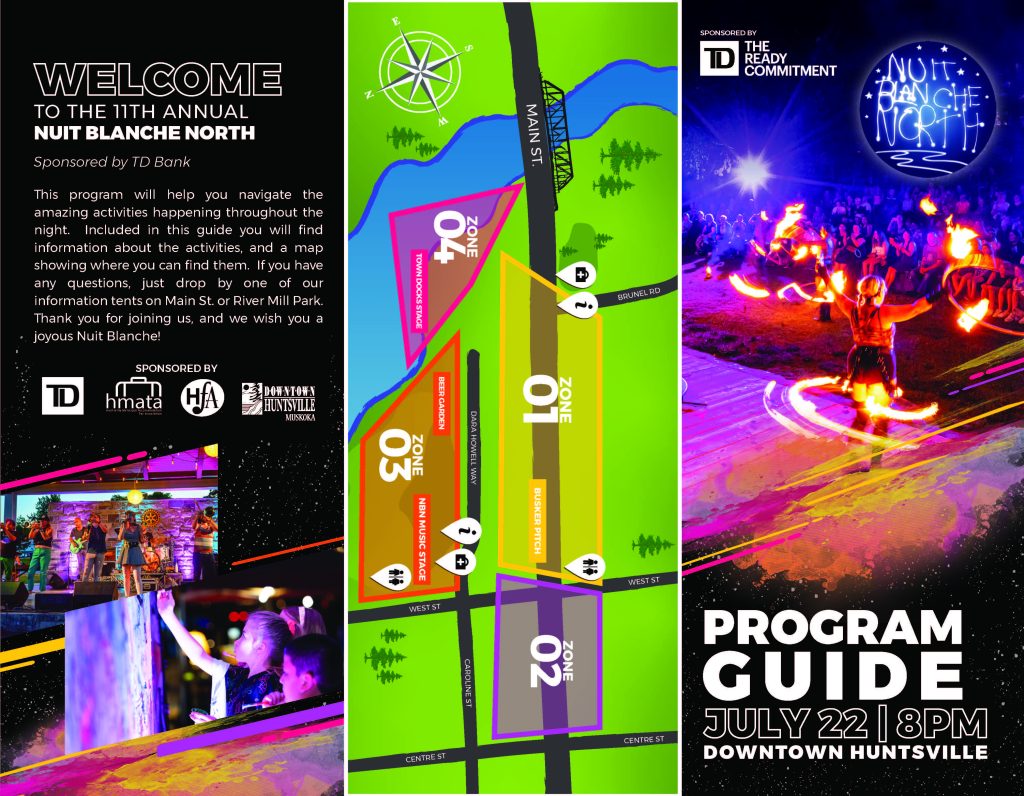 Venue:
Downtown Huntsville
Dates/Times:
July 22, 2023 8:00 PM
Ticket Prices:

FREE