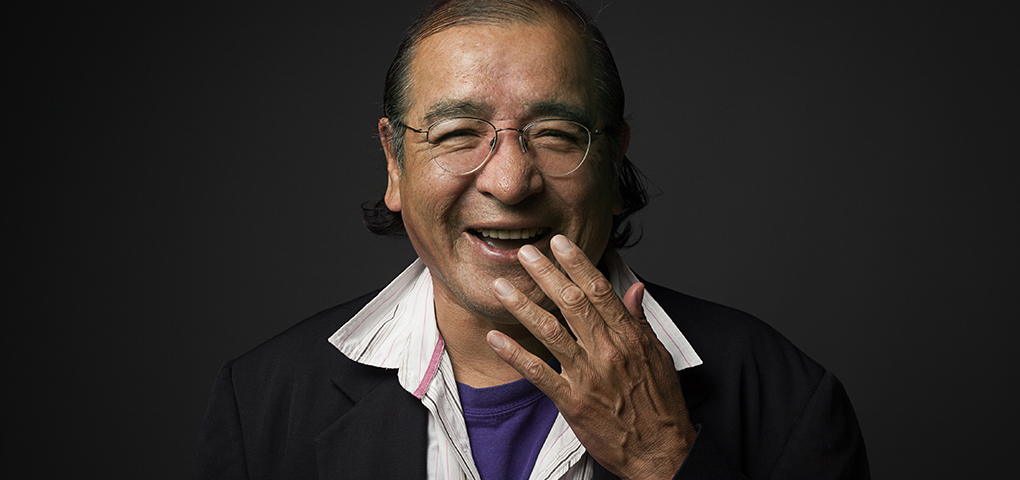 CANCELLED
We regret to announce that Tomson Highway's summer tour has been cancelled due to unforeseen circumstances. This was an incredibly difficult decision to make for all parties involved. Thank you to those who worked very hard to try to put this tour together. All ticket holders for the July 9th performance at the Algonquin Theatre will receive a full refund on their purchase.
——————————————————————————-
One of Canada's most gifted Indigenous creative geniuses is touring southern Ontario this summer in celebration of his 70th birthday. Tomson Highway, the legendary playwright (The Rez Sisters), author (his memoir Permanent Astonishment is a current bestseller), composer/songwriter and performer, is bringing his popular cabaret to Huntsville, along with Patricia Cano, the powerhouse Peruvian-Canadian vocalist, and saxophonist Marcus Ali. And Mr. Highway himself on the piano. Prepare to be astonished!  

MEMBERS PURCHASE BY CALLING 705-789-4975
LEARN MORE ABOUT OUR MEMBER PROGRAM
ABOUT THE SHOW
Songs in the Key of Cree is a compilation of songs written over the past thirty years by Cree-Canadian playwright/songwriter/pianist Tomson Highway. The songs in the show are taken from five of his musicals over the years, in order: "Rose," "The Incredible Adventures of Mary Jane Mosquito," "The (Post) Mistress," "The Sage, the Dancer, and the Fool" and a new work in progress as yet to be named. A master pianist, composer and songwriter with a repertoire spanning three decades, Highway's music takes inspiration from a wide range of styles, including country, Brazilian samba, jazz and French Canadian folk songs with influences of Cole Porter and Kurt Weill. What makes the songs unique is their Cree lyrics.Cree is the most spoken Native language in Canada today. "Winnipeg, Manitoba, Saskatoon, Saskatchewan, Chicoutimi, Quebec, Ottawa…" that's all Cree, a very rhythmic language that lends itself very naturally to music and music-making. And the style of the music is "cabaret."
In addition to his Order of Canada, Tomson Highway is a JUNO-nominated performer and was named one of the 100 most important people in Canadian history by Maclean's magazine.

ABOUT THE ARTISTS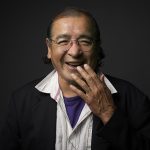 Tomson Highway:
Tomson Highway was born in a snow bank on the Manitoba/Nunavut border to a family of nomadic caribou hunters. He was raised off-reserve, in the spectacularly beautiful natural landscape that is Canada's sub-Arctic. He had the great privilege of growing up in two languages, neither of which was French or English; but Cree, his mother tongue, and Dene, the language of the neighbouring nation; a people with whom they roamed and hunted.  Following an education where he earned both a Bachelor of Music and the equivalent of a Bachelor of Arts with an English major, he spent seven years immersed in the field of Native social work. He then combined his education and training and poured himself into writing.  Today Tomson enjoys an international career as playwright, novelist, pianist, and song writer. Tomson is best known for universal hits such as The Rez Sisters, Dry Lips Oughta Move to Kapuskasing, Rose, Ernestine Shuswap Gets her Trout, (The Post) Mistress and the best-selling novel Kiss of the Fur Queen and his recently published memoir Permanent Astonishment. He has also written children's books, namely Caribou Song, Dragon Fly Kites and Fox on the Ice. His work has been translated into eleven languages.  For many years Tomson was Artistic Director of Canada's premiere aboriginal theatre company, Toronto based Native Earth Performing Arts, from which has emerged an entire generation of playwrights and theatre artists.  Tomson is the recipient of eleven honorary doctorates and is an officer of the order of Canada. His awards and nominations include Dora Mavor Moore Awards, Governor General's Literary Award, Floyd S. Chalmers Canadian Play Award, Toronto Arts Award, and the National Aboriginal Achievement Award. The (Post) Mistress was nominated for a 2015 Juno Award for the best aboriginal recording of the year and in the spring of 2022, Tomson will release his first album of country songs, Cree Country-Tomson Highway.  Tomson is the recipient of the 2021 Hilary Weston Writers' Trust Prize for Nonfiction for his memoir Permanent Astonishment.  Fluent in Cree, French and English, he continues to write, teach, lecture, and perform across Canada and around the world.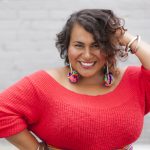 Patricia Cano:
Patricia Cano is a Peruvian-Canadian actor and singer-songwriter born and raised in Sudbury, ON. Since 2001, she has travelled the world singing Cree Cabaret alongside Cree playwright/author/composer extraordinaire, Tomson Highway. In 2017, Patricia won the Toronto Theatre Critics Award for Best Actress in a Musical for her performance in Cree, English and French in Highway's one-woman musical, The (Post) Mistress. Her acting credits include memorable years spent as a member of the renowned French theatre company, Le Théâtre du Soleil, and later as a member of the NAC's English Theatre Company. Her solo music career was launched in 2009 with the release of her first studio album, This is the New World – a collaboration with Brazilian composer and multi-instrumentalist, Carlos Bernardo. The album won Best Album by a Solo Artist at the 2011 Northern Ontario Music and Film Awards and led to years of cross-Canada touring. In October 2017, Patricia released her much anticipated sophomore album, Madre Amiga Hermana, of which one reviewer wrote, "This is an outstanding release from a supremely talented songwriter and vocalist" (Raul Da Gama, World Music Report, Oct 2017). In 2019, Patricia won the Northern Ontario Music & Film award for Outstanding Vocal Performance on a Recording for her rendition of Violeta Parra's "Gracias a la Vida". In February 2021, Patricia released a recording entitled "The Love & Resistance Sessions", a four-song collaboration, crafted with love in the time of Covid, with multi-instrumentalist and composer Louis Simão.  Recently, Patricia voiced the audiobook for Tomson Highway's Kiss of the Fur Queen for Penguin Random House released in June of this year, and performed alongside the inimitable Jackie Richardson in "Zaagidiwin" for Luminato 2021.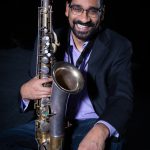 Marcus Ali:
One of Toronto's top horn players, Ali has performed in countless shows in Canada and internationally. Ali tours worldwide with Tomson Highway performing in both the Cree Cabaret and The (Post) Mistress musical production.
http://www.marcusali.com/
COVID-19 restrictions will be as per provincial COVID-19 regulations on date of event. By purchasing this ticket, the purchaser acknowledges that their contact information may be shared by the Algonquin Theatre with the Simcoe Muskoka District Health Unit if needed for the purpose of COVID-19 contact tracing.

Venue:
Algonquin Theatre, 37 Main St. East
Dates/Times:
July 9, 2022 8:00 PM
Ticket Prices:

Non Member $48
Member $43
Senior $46
Youth $20
plus $3 service charge & HST
SPONSORED BY: