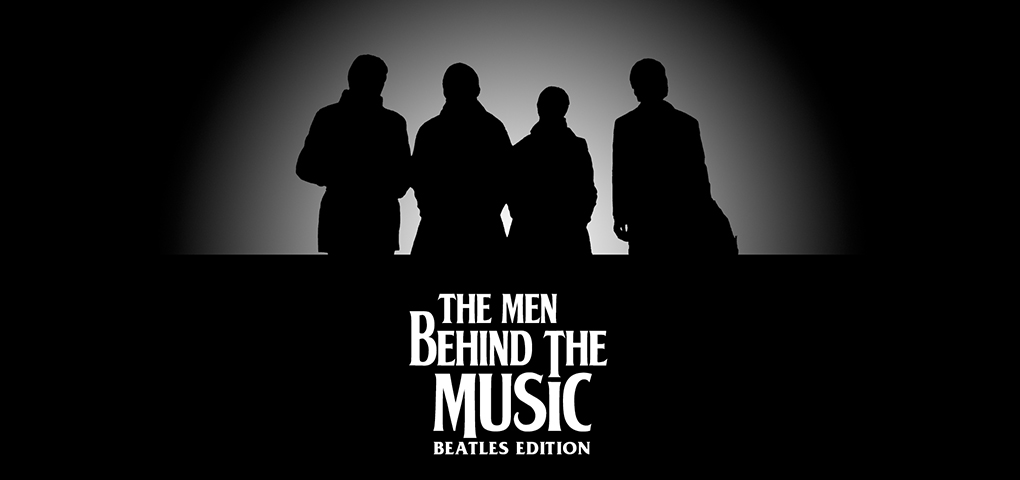 MEMBERS PURCHASE BY CALLING 705-789-4975
LEARN MORE ABOUT OUR MEMBER PROGRAM
ABOUT THE SHOW
THE MEN BEHIND THE MUSIC: BEATLES EDITION
THE LIVE MUSICAL DOCUMENTARY
This theatrical event weaves together over 300 stunning projections, 20 live songs and fascinating behind-the-scenes stories.
Yale-educated musician/storyteller Haley Marie orchestrates these elements as she guides you through the history-making events and heartbreaking moments of the Beatles. With years of research and musical analysis at her fingertips, Haley Marie delivers a world-class performance about four lads, how they rose to incredible fame, their connection to classical music and how they changed the world forever.
Stage Director: Mary-Lu Zahalan
Musicians/Performers: Haley Marie, Steven Scott Foster, Arden Rogow-Bales, Stefan Hegerat

Executive Producer: Aurelia Productions
Script Editors: Christina Kennedy, Mary-Lu Zahalan
Projection and Lighting Design: Magi Oman
Illustrator: Underscorefunk Design
Animation: Chris Greef for Moonage Studios
Artistic/Historical Consultation: Mary-Lu Zahalan, Arden Rogow-Bales, Dan Donahue
Creative Consultant: Coulter Creative
COVID-19 restrictions will be as per provincial COVID-19 regulations on date of event.By purchasing this ticket, the purchaser acknowledges that their contact information may be shared by the Algonquin Theatre with the Simcoe Muskoka District Health Unit if needed for the purpose of COVID-19 contact tracing. 

Venue:
Algonquin Theatre
Dates/Times:
August 6, 2022 8:00 PM
Ticket Prices:

Non Member $38
Member $33
Senior $36
Youth $20
Plus $3 Service Charge & HST
BUY TICKETS
SPONSORED BY: