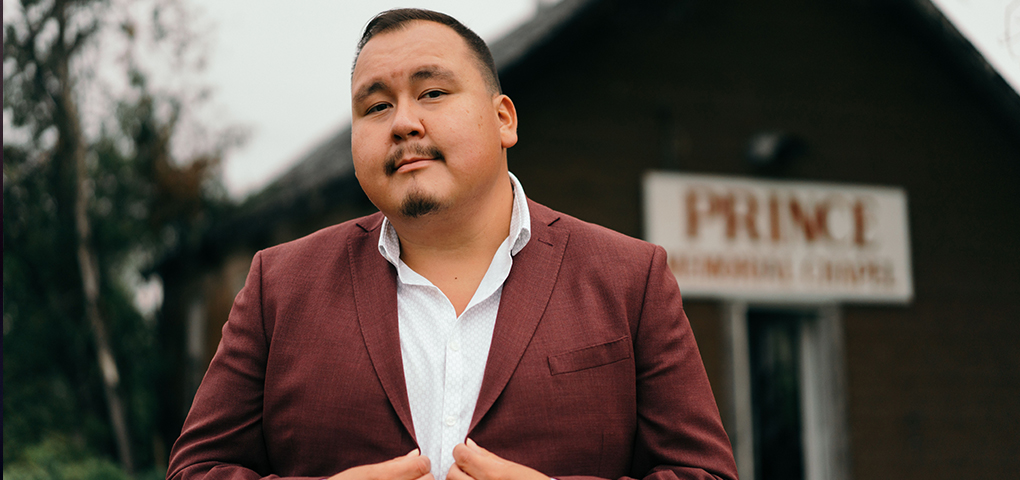 William Prince approaches the big questions with humility and curiosity. Prince's influences and references, from the gospel of his childhood to the pantheon of classic outlaw country singers, baseball and the great beyond, shape his approach to songcraft, a masterclass in skillful simplicity.

MEMBERS PURCHASE BY CALLING 705-789-4975
LEARN MORE ABOUT OUR MEMBER PROGRAM
ABOUT THE ARTIST
Prince's JUNO Award winning debut Earthly Days, released in 2015 and subsequently reissued by Glassnote Records and Six Shooter Records (Canada), introduced the songwriter's poignant philosophy and rich baritone to the world. Prince made his breakout with the song "Breathless," which found audiences worldwide and reached the B List at BBC's Radio 2. Reliever, Prince's sophomore album (2020), saw Prince reconvene with producers Scott Nolan in Winnipeg and Dave Cobb in Nashville.
For his second album, Prince began with a single word, Reliever, which informed a collection of exceptionally rendered explorations of what, who and how peace is found. Relievers come in all forms; for Prince, it is song. Recent accolades include the Polaris Music Prize Long List, SOCAN Songwriting Prize ("The Spark") and the German Record Critics' Award for Album of the Year.
For his newest release Gospel First Nation, William Prince tells us this story through the music of his childhood, songs of faith, struggle and grace. These are songs he learned and sang with his father in that chapel named for his great grandfathers, all preachers. William's family home, the community of Peguis First Nation, is named for Prince's ancestor, Chief Peguis, one of the highest regarded leaders of his time. When Chief Peguis was baptized, he took the name William King; in keeping with royal protocol, as an expression of pride and with the unknown weight of the consequences of all of the decisions he made with the arrival of colonizers on the land, named his children Princes. Like names, the songs of Gospel First Nation link generations, from son to father to grandfather and back even further.
Prince's trajectory from Peguis First Nation in Manitoba, Canada, to opening for Neil Young, has seen the relative newcomer find esteem and career-changing opportunity wherever he performs.
COVID-19 restrictions will be as per provincial COVID-19 regulations on date of event. By purchasing this ticket, the purchaser acknowledges that their contact information may be shared by the Algonquin Theatre with the Simcoe Muskoka District Health Unit if needed for the purpose of COVID-19 contact tracing.

Venue:
Algonquin Theatre, 37 Main St. East
Dates/Times:
July 14, 2022 8:00 PM
Ticket Prices:

Non-Member $42
Member $37
Senior $40
Youth $20
plus $3 service charge & HST
BUY TICKETS
SPONSORED BY: