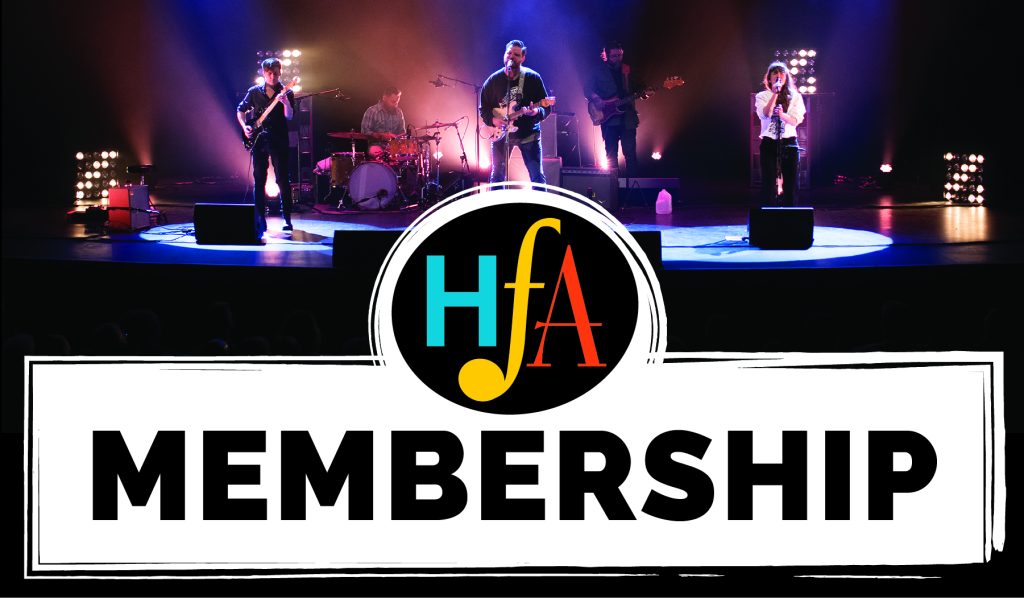 Welcome! Thank you for joining Huntsville Festival of the Arts as a valued member. You are now at the front of the line and will receive priority news about upcoming shows and you will have the opportunity to purchase tickets at a discounted price! At the same time, you will be supporting one of the most highly acclaimed arts organizations in the province.
As a member, you will receive the following benefits throughout the season:
FRIEND
Save 15% off regular ticket prices

Order tickets prior to the general public

Invitation to exclusive events

Bring a friend for free to selected concerts

$25 Tax Receipt Available
BEST FRIEND
All of the benefits above plus:
Name appears on member page of website & in Summer Program (if purchased by April 15 th )

6 complimentary tickets annually

Preferred seating at all concerts (when booked at least 2 weeks in advance of show)

$500 Tax Receipt Available
SO WHAT HAPPENS NOW?
You'll be receiving your membership card in the mail. It's an individualized card with your unique membership number and is non-transferrable. With this card, you'll be able to access all the benefits! If you ever have any questions or concerns, you can always contact us at 705-788-2787 or by e-mail at info@huntsvillefestival.ca
BOOKING YOUR DISCOUNT TICKETS
Discount tickets purchased for shows at the Algonquin Theatre can be ordered online or by phone at 705-789-4975. Please note, to access discount tickets online, your e-mail must correspond to the address the Algonquin Theatre has on file. To verify your address, please call the theatre or visit the Summit Centre located at 20 Park Dr. in Huntsville.
Discount tickets purchased for shows at Deerhurst Resort and all other venues must be purchased by calling 705-788-2787.
THE "FINE" PRINT
Membership is valid for one season (from date of purchase)

There is a limit to one membership per household.

Limit of 5 discount tickets per show.

"Bring a friend for free" tickets will be selected throughout the year, and the opportunity to book them will be communicated to you through e-mail. Regular priced tickets must be purchased to access this promotion.

Tax receipts will be available at the end of the year.

Membership is non-transferrable and to be used exclusively by the purchasing member. Violation of this use may result in forfeiture of the membership and fee.
For more information about upcoming shows and the full season
line-up, please visit www.huntsvillefestival.ca.
To purchase tickets using your member discount, please contact
Algonquin Theatre at 1-877-989-4975.
Huntsville Festival of the Arts Box 5465, Huntsville, Ontario, Canada, P1H 2K8