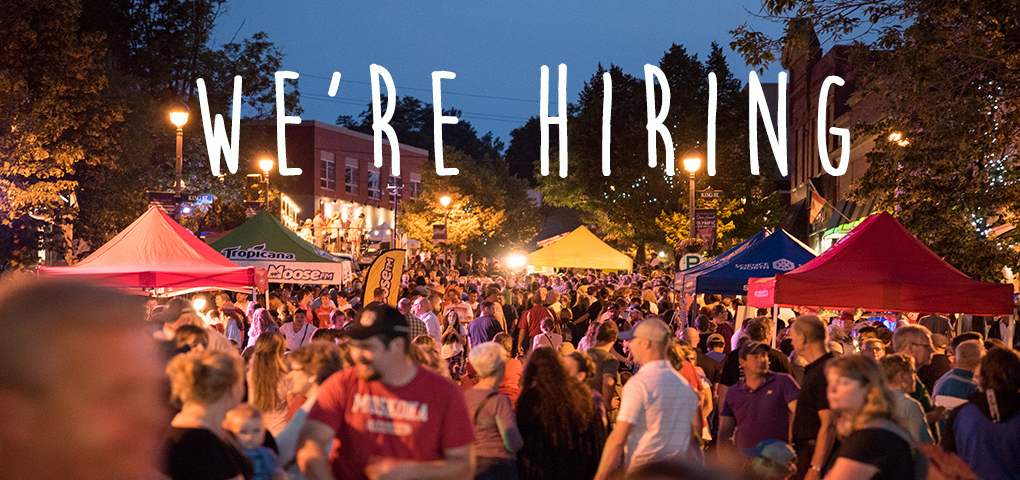 The Huntsville Festival of the Arts is currently accepting applications for the position of Event Coordinator

CLICK HERE FOR INFORMATION ABOUT THE POSITION
The Event Coordinator will work at the HfA Studio in Downtown Huntsville, as well as on site for various events. They will work in tandem with the Executive Director, and other contracted staff to help lead arts based activities that offer artistic opportunities and engage citizens of and visitors to Huntsville and the region of Parry Sound/Muskoka.
The young worker will have the opportunity to hone their practical skills; work alongside experienced professionals; help facilitate on site artistic activities and events with diverse community members; help support a location experiencing high summer and seasonal population growth; take an active role in a growing cultural tourism sector in the region; and take pride at their contributions to a summer festival for which have been vital part in producing.
This position is made possible through the Federal Government's Canada Summer Jobs Program. The successful applicant must be
(a) be between 15 and 30 years of age (inclusive) at the start of employment;
(b) a Canadian Citizen, permanent resident, or person on whom refugee protection has been conferred under the Immigration and Refugee Protection Act*; and
(c) legally entitled to work according to the relevant provincial / territorial legislation and regulations. *International students are not eligible. Recent immigrants are eligible if they are Canadian Citizens or permanent residents.
The successful candidate must also be available to work some evenings and weekends.