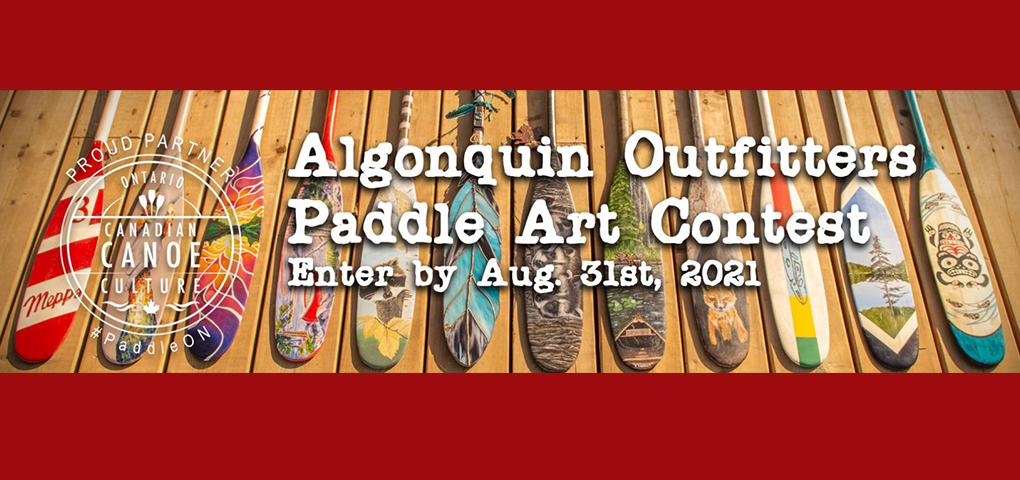 HUNTSVILLE FESTIVAL OF THE ARTS (HfA) PARTNERS WITH ALGONQUIN OUTFITTERS FOR THE 2021 PADDLE ART AUCTION
We're thrilled to be working on this project and pleased to announce our Group of Seven Canoe Murals painted by Gerry Lantaigne will be part of the auction!
Algonquin Outfitters is currently accepting submissions of painted paddles. Here's how it works:
CREATE A PADDLE WORK OF ART
Paddle blanks available online and at Algonquin Outfitters stores for $29.98+tx. You can paint, carve or use any other creative method to create your one-of-a-kind paddle art.
CONTEST SUBMISSIONS BY AUGUST 31ST, 2021
All contest entries must be received no later than August 31st, 2021.
Mail or drop off your paddles to Algonquin Outfitters,
86 Main Street E., Huntsville ON, P1H 2C7.
ONLINE CHARITY AUCTION- SEPT 13TH TO SEPT 27TH, 2021
You can bid on paddles entered in the contest online from Sept 13th until Sept 27th, 2021 at www.algonquinoutfitters.com. Highest auction bids will determine the winners in our contest.
The following organizations will receive funds raised by the 2021 Algonquin Outfitters Paddle Art Auction:
FOR MORE INFORMATION VISIT https://algonquinoutfitters.com/contest/2021-algonquin-outfitters-paddle-art-contest/