IT'S BACK!
A yearly tradition! Join us at the Mill on Main for a night of theatre, food and fun. The ticket includes a dinner seating where you get one of the Mill's Mini Pizzas or a side salad accompanied by a 16oz. Pint or a 5 oz. glass of house Red or White Wine. Following dinner, you'll be entertained by four ten-minute plays presented by local directors and actors. The line up includes:
The Actor's Nightmare
by Christopher Durang
Starring Mallary Davenport, Dyanna Jacklin & Matt Huddlestone
Directed By Suzanne Riverin
On Your Shoulder
by Mark and Lauren Rodrigues
Starring Mark Rodrigues, Lauren Rodrigues
Directed by Veronica Leonard
GPS -An Auto Erotic Comedy
By Bruce Kane
Starring David Walton, Kyla Taylor & Caroline Heyblom
Directed by Caroline Heyblom
The Interview
by Alberta Robinet
Starring Alberta Robinet & Sarah Vanasse
Directed by Sarah Vanasse
Tickets on sale at The Great Vine, 36 Main St. E
AVAILABLE FOR PURCHASE IN PERSON ONLY.
Last dinner seating at 6:30 after Dinner at 5:00.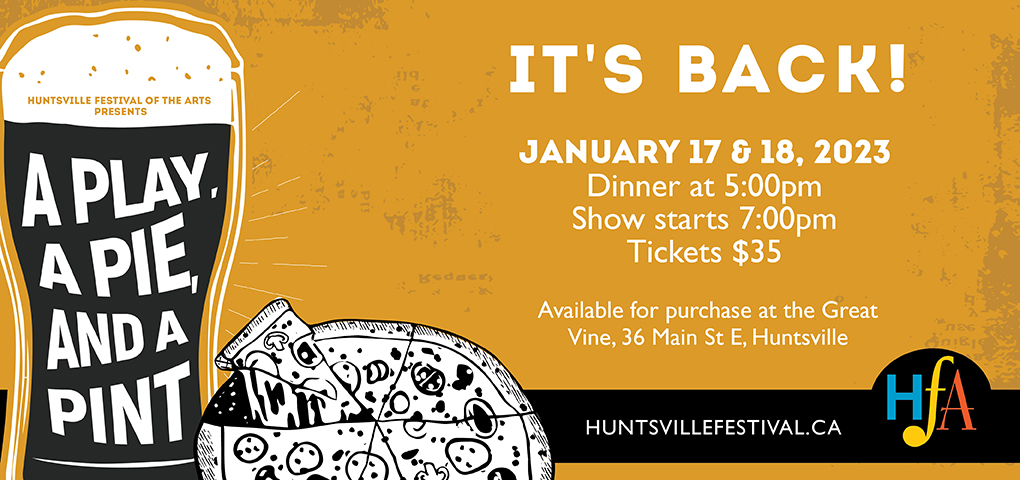 Mill On Main, 50 Main St E,
January 17, 2023 7:00 PM
January 18, 2023 7:00 PM